Chiropractor Flower Mound TX
Welcome to Butler Chiropractic in Flower Mound. Chiropractic care is one of the most important aspects of healthcare in order to achieve optimal health. This article is designed to showcase how your Flower Mound chiropractors can provide beneficial care for both you and your loved ones.
Butler Chiropractic has been serving the Lewisville, Flower Mound, and Highland Village communities for more than 30 years, and we invite you to join our family of fine patients. At Butler Chiropractic, we pride ourselves on making chiropractic a pleasant experience for you. You may always expect to be treated as an important individual when you are with us.
Your Healthcare Goals. Our Team.
How can chiropractic care help you?
Most people are under the impression that chiropractic care is only for back pain. This is a common misconception as issues such as carpal tunnel, work injuries, auto injuries and many others can be treated through a chiropractic-based approach.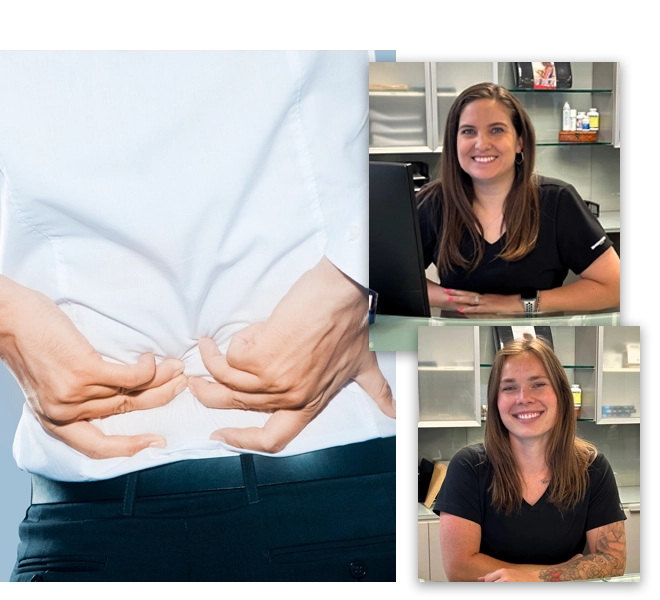 We Want You At 100%
When developing plans of care for you, our recommendations are based on what we would recommend for a family member under similar circumstances. Our Flower Mound Chiropractor, Dr. Randy Butler is dedicated to helping you manage your pain and strive to help you achieve total body wellness through chiropractic care and healthy living.
We want your nervous system to function at 100%...which is an uninterrupted flow of energy and life force throughout your body. Highly specific chiropractic manipulation assists in restoring that energy and life force, and have also been proven to help with many common musculoskeletal ailments such as back pain, neck pain, disc herniation, headaches, arthritis, tendinitis, carpal tunnel, TMJ disorders, and whiplash injuries. Getting you out of pain and back to doing the things you enjoy is our main goal at Butler Chiropractic Clinic. Call our office today at (972) 221-7533 to schedule an appointment!
What kind of training does a chiropractor have?
In order to become a chiropractor one must complete a minimum of four years at an accredited chiropractic institution. Before being able to attend chiropractic school, it is required to have an undergraduate degree in a basic science or a number of years of experience in a different but relevant health profession.
Students working through the program to become chiropractors must log at least 4,200 hours in the classroom and also must, at minimum, undergo 1,000 hours of supervised training in a clinic. These supervised hours are used to teach how to diagnose specific conditions and what treatment techniques to use in order to bring the body back to its full potential.
Our team at Butler Chiropractic is dedicated to helping you reach optimal health and we look forward to meeting with you in order to design a personalized plan that meets your needs.